[tamara]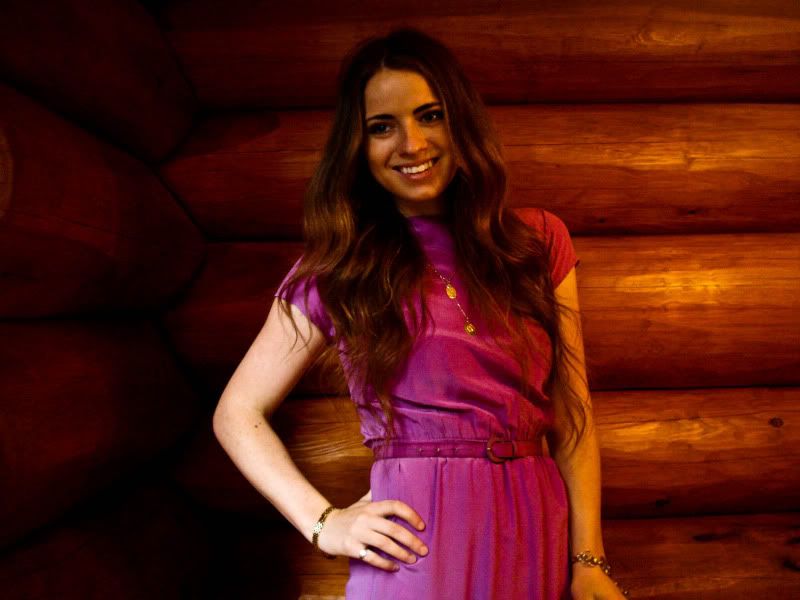 FOR AMY.
Okay this is as silly as when I posted it on Lindsay's facebook, but my friend Amy repeatedly demanded I do it so here you go. It's a photo of me..smiling! There's a long story behind why I haven't smiled in photos for the past year and it has to do with a little tumble I took roller blading when I was like seven..on my face. Anyway! It's all fixed now though so you may be seeing some less sombre photos coming your way. Then again.. shouldn't I have some sort of fashion face?
While the rest of Canada is experiencing a heat wave, we west coasters are bundled up in sweaters. No really, it feels like September here. However, that doesn't prevent us from diving daily into the icy ocean. I just hope it warms up by the time Lindsay gets here next week - she may not be as brave hearted! ;)
I'm not heading back to Montreal until August 31st, but I think as soon as I get there we're all driving up to Andrew's cottage for the long weekend. At least that is what I'm told!
Listening to:
Crystal Castles - I'm Not In Love
|
photo property of Ad Idem