[tamara]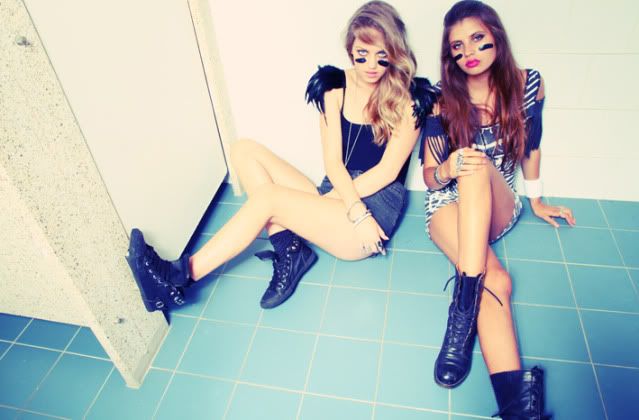 Natalie and I are on a break from blogging right now, something that has been quite obvious with our recent lack of posts - but I'm here to tell you that it will be short lived. Next semester we're
both
going to be posting much more frequently, including outfit posts, street-style, fashion week coverage and trend updates. Natalie is coming to see me in Montreal during our spring reading break too, so you can count on at least one new lookbook.nu shoot! Sadly Natalie is going to her house in Mexico for Christmas, so I won't get to see her until February, but I know it will be well worth the wait when we finally reunite.
In other news, Natalie and I were recently recognized in a New York based, online magazine article for being two of the
"World's Top Fashion Bloggers Who Aren't Celebrities (Yet)"
Very exciting to say the least.
Have a great break, and we'll see you in the New Year!