[tamara]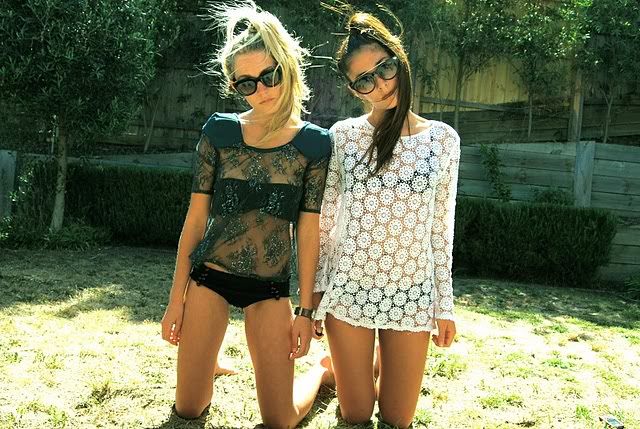 There exist two pieces of news that I must share tonight. One is very new, and the other I have been dying to share for a couple weeks now but have held back. Both are equally as exciting.
The first bit of news is something I noticed today... a new post that has been created, although not yet published. Now it is important that I talk about this very quietly because I don't want to scare her off, but it looks like my darling bubba is back on the fashion scene!! Her post looks lovely so far, and brings to light one of the latest trends that she has become obsessed with. Keep checking back for that one!
The second piece of news is of a somewhat different nature. As some of you know (although a very select few), I have been shopping around during the past few months for ways to take this blog, as well as my interest in fashion, further. I am very fortunate to have been successful in this venture! In addition to some of the biggest names in the Canadian fashion industry being referred to our little blog (people such as Bernadette Morra and Lisa Tant), I was also just granted an amazing position. Without further adieu then, I am ecstatic to announce that Ad Idem will soon have a sister blog.. because I am the new fashion blogger for the Vancouver Sun!!!
Don't worry, this does not mean that Ad Idem will cease to be. In fact, I'm hoping that Natalie will take the reigns, and thus give me more time to work on this other yet-to-be-named blog. It isn't up on the internet yet, but should be in a few weeks time - with luck! Of course this all depends on my ability to impress my new editor at the Sun. ;)