[tamara]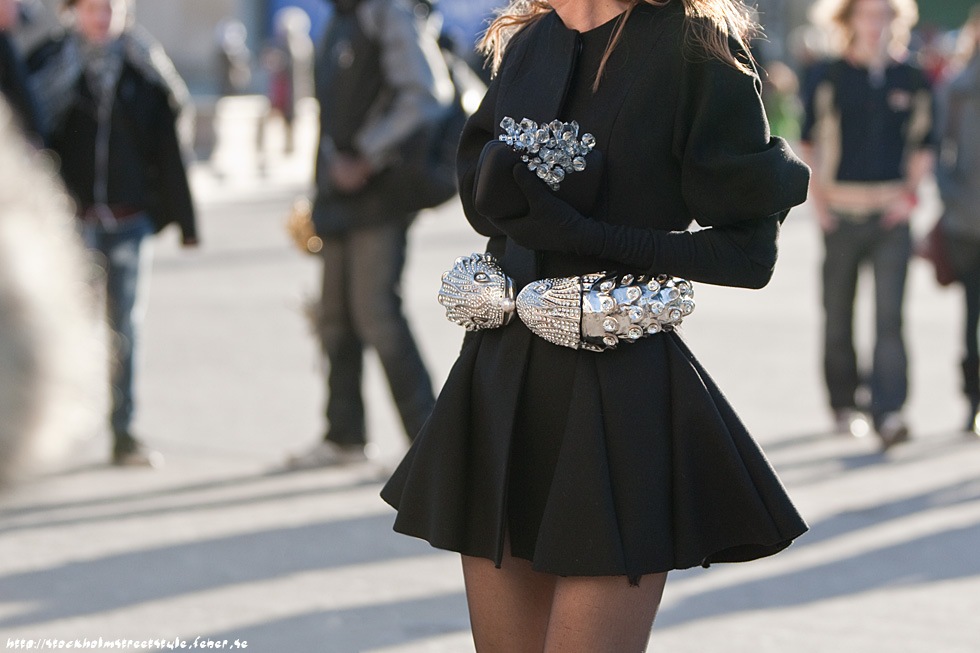 I just absolutely love this belt. I've never seen anything like it. The silver accessory really lightens up this dark dress, and gives it a much more feminine vibe. Plus, it's a snake! So neat!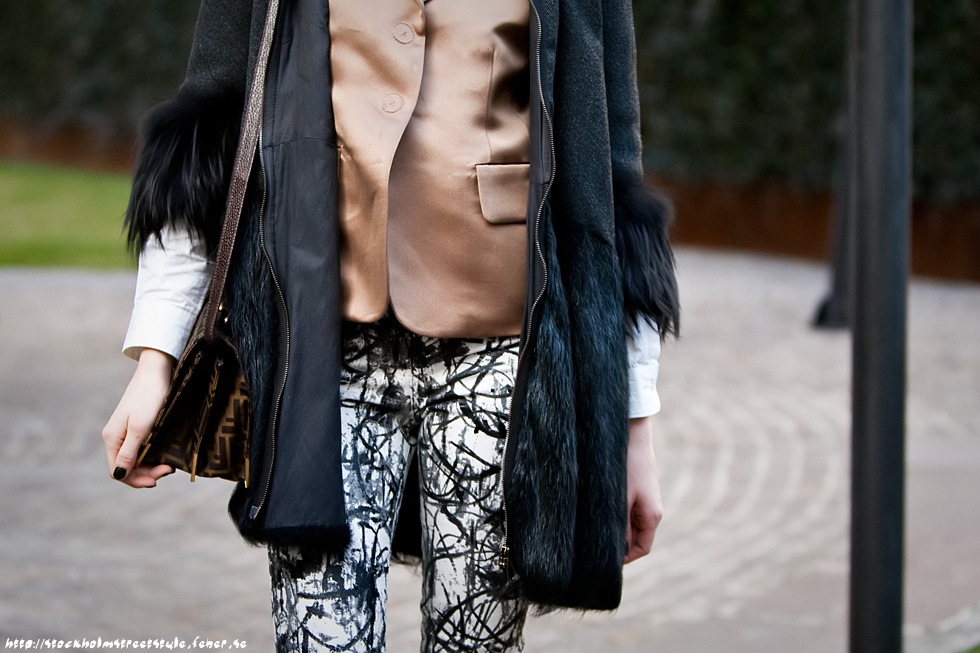 The pairing of this shag fur coat with the tan blazer is interesting. These pieces seem to contradict each other, and even more so with the addition of those pants, but somehow it all works. Not a big fan of the monogram Fendi though..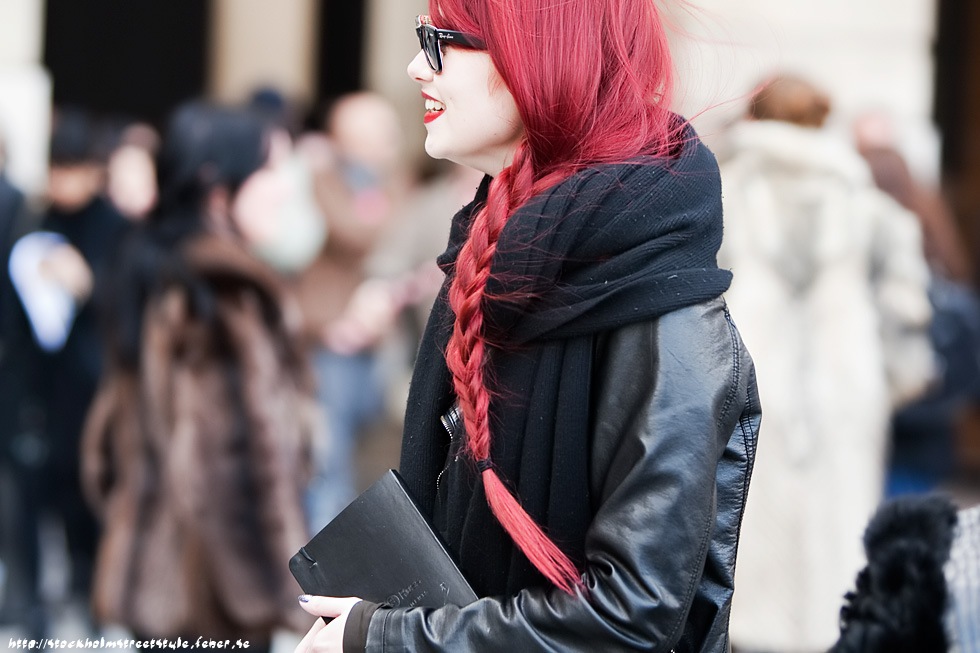 This girl's hair is stunning. I just wish she would have worn something more appropriate to the changing season - perhaps something white? The white look I posted from MK&A's line "The Row", in my runway critique on the next page, would have been incredible.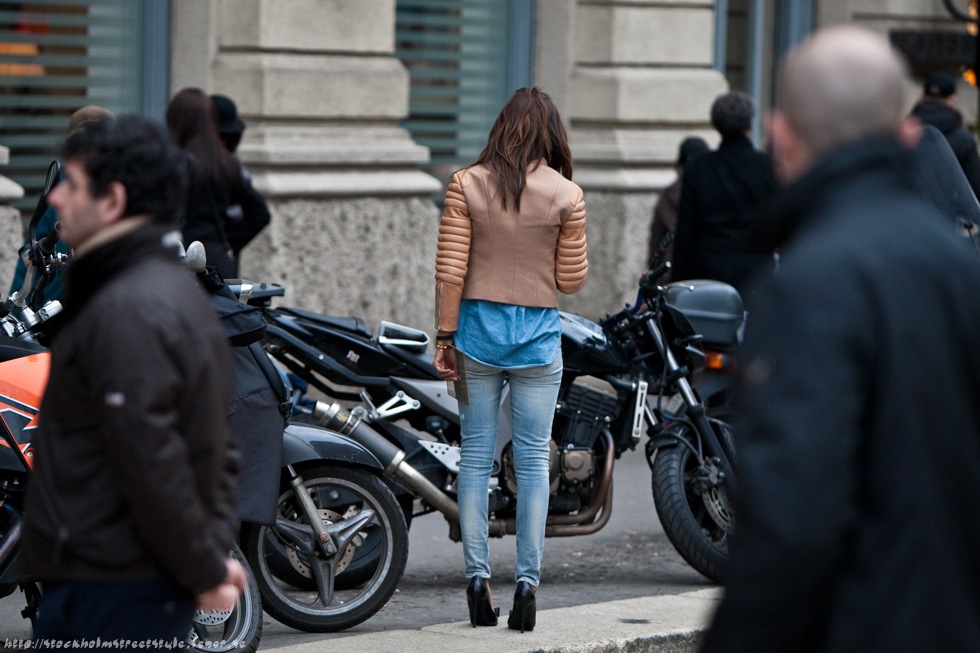 I ADORE this biker jacket. A perfect transition piece from last season's hard core obsession to this year's focus on lighter tones such as beige, nude, and tan. That light wash denim compliments the jacket perfectly. I don't really like the blouse she has underneath though. I think we've moved past the flowy long shirts. Perhaps if it had just been a tad shorter..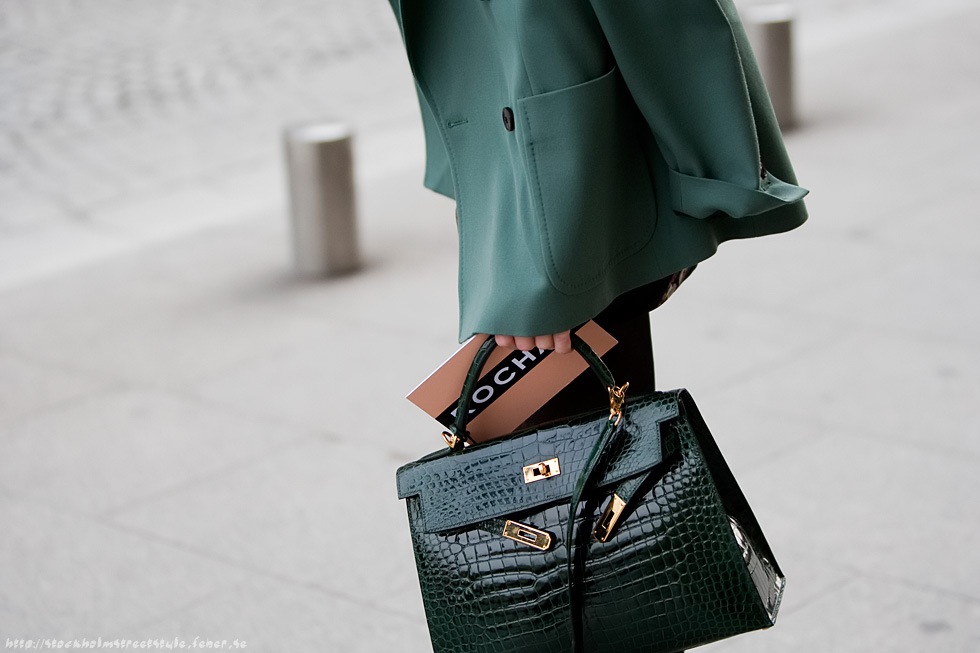 Beautiful blazer although you can't see much of it. I love the shadowy/grayish green.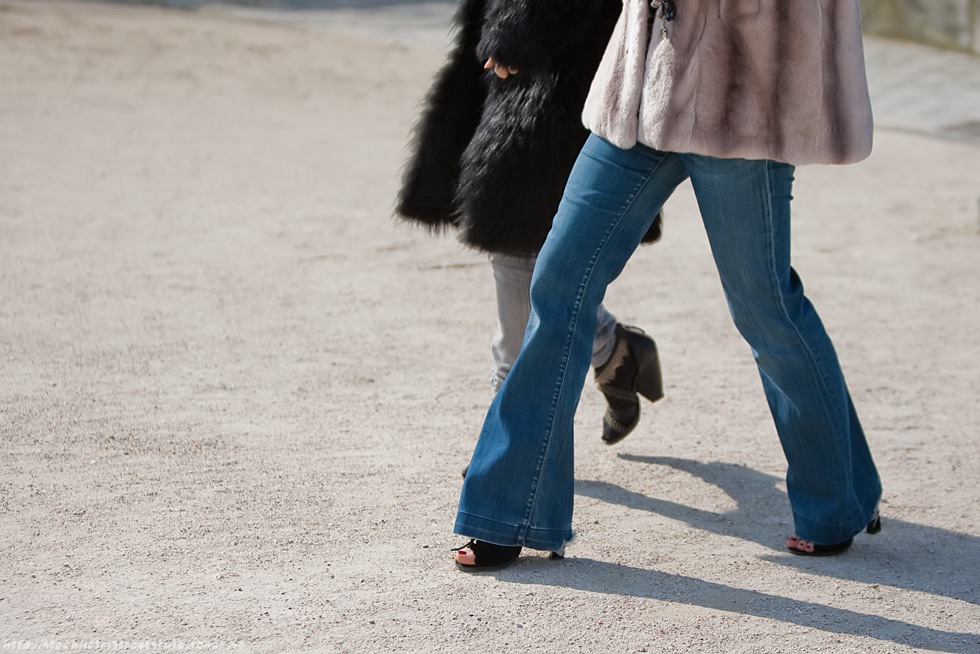 Yes! Flared denim and fur. A nice combination of what I believe to be ahead (an emulation of the 70s), and what is current (big fur coats).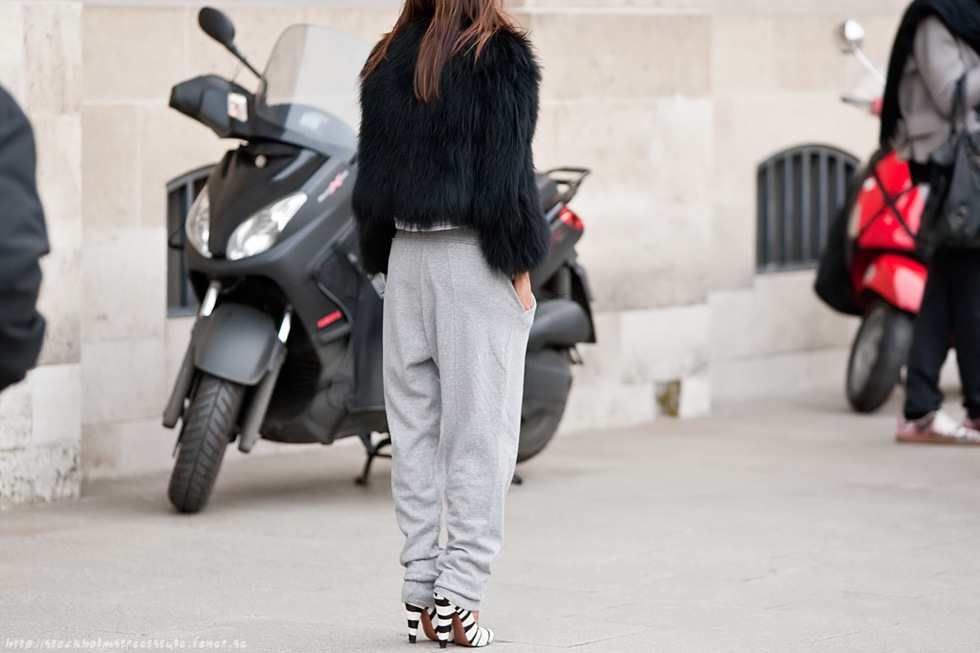 This pant is everywhere on blogs these days! Other than the obvious (Stockholm Street Style), it has appeared on childhood flames, mode d'amour, and fashiontoast. Incroyable considering I was under the impression that we bloggers hated sweat pants. Just kidding - I know that many of these pants are from the Alexander Wang Spring '10 line. Heels and sweats, what is the world coming to? ;)
| photos from stockholmstreetstyle