[jillian]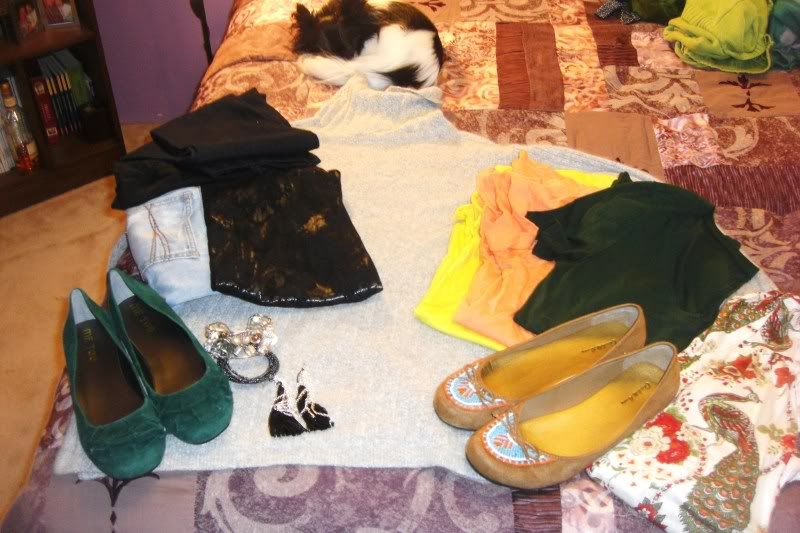 Hi! I'm Jill, and I'm a friend of Tamara's, well we're more like sisters but that's beside the point. Anyway, she asked me to do a guest post on her blog, and hopefully a few more in the future. Of course I was all for it, I love ad idem. So let's just get right on to the good stuff.....
I'd probably describe my style as comfortable, simplistic and casual, with just a hint of an eclectic and vintagey tone. A basic outfit for me is a loose fitting tee (dark green being my favourite) skinny jeans or leggings, and a pair of moccasin flats. I usually finish off my look with an interesting highlight – most times a funky piece of jewellery (my mom makes jewellery as a hobby so I get to showcase it all for free =) and some sort of jacket or sweater.
Much of my inspiration for the past couple of months has been coming from blogs similar to ad idem such as
this time tomorrow
,
lions tigers&fashion oh my
,
cupcakesandcashmere
,
elenita
, and
lovemaegan
.
All these blogs are very great and encourage me to be much more creative when making my own looks. But I have to say, my ultimate source of inspiration has to be from the television show,
Sex and the City
. Although I did not agree with all of Carrie's outrageous outfits, 90% of the time I was in love.
Here's a picture from my current wardrobe.
1.Black leggings, denim leggings, denim cut offs, silver-lace pencil skirt, green ruffled flats, beaded wrist cuff, bead bracelet, black tassel earrings (DIY..instructions from
lovemaegan
), loose fitting tops, peacock-patterned cardigan, & moccasin flats
along with my dog Holly =) The sweater today has angora in it.. so soft =)
- Jill